Rise and Mofo Grind NYC, it's time to shop!
Shop Betches @ 2016-12-05 12:07:15 -0500

K, so NYC is obvi a fashion capital!  Basically another reason Betches HQ is based in NYC, f*cking duh.  There are many people that travel to NYC specifically to shop, and like same, we travel to Paris just to shop.  When it comes to shopping in NYC, you kinda have to be a pro to really dominate.  We are said pros, and we're here to tell you where you need to go.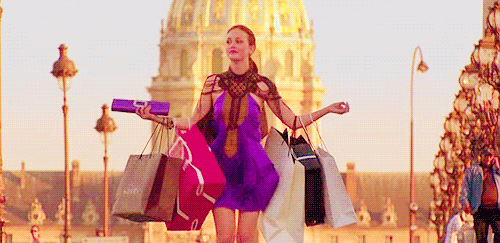 Soho
Once you hit up Soho to shop, you'll understand why it's the first on our hit list.  There is a reason why the geotag in SoHo has shoes and shopping bags in it.  If you were us, you would start on Houston Street // Broadway, and end on Grand Street.  We suggest that you try to make your rounds on the near side streets, basically where they have LF, Chanel, and Dash on Spring Street.  We also suggest not wasting time at their Bloomingdales location, cause its super suck-ish compared to the 59th Street Bloomies.  
Financial District
MANY reasons to make this your shopping spot!!  Espeshhh when you look really pretty cause you never know when you'll meet a potential hedge-fund husband.  You must go to the World Trade Center Mall and Brookfield Place -- they have luxury stores, bomb.com food, and the decor is insta-worthy. 
5th Ave
5th Ave is a classic shop stop, but its major downfall is all the foreign tourist taking up about 98% of air.  The other obvious downfall is the security check points in the vicinity of the Trump Tower, which like, really f*cking sucks.  5th Ave is the land of all the flagship stores, so there will obviously be exclusivity in those stores.  OH and you can't forget about Bloomingdales in the very near location on 59th Street.  
Columbus Circle
Last but not least, Columbus Circle is a great place to end on cause they have the shops that give you a sick view of Central Park West and the horses.  Shopping here gives you the NYC neighborhood feel because it's native af, so unlike SoHo, you can roll in with sweats under a fur coat. 
K, you're welcome, now go shopping.  
0 comments