Dogs and Politics Crew
The two most important things in the world. Who said dogs were just a man's best friend? We can't deny it, news about the White House Top Dogs is always the highlight of our day - show it with our Dogs and Politics crewneck.
We will be donating 20% of profits from this item to Emily's List, the nation's largest resource for recruiting and electing pro-choice Democratic women to all levels of office.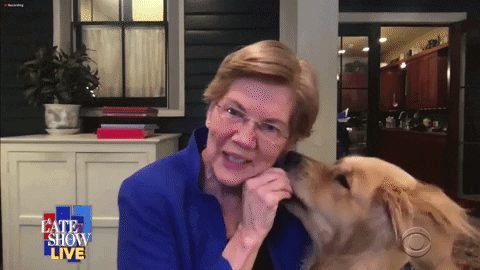 Unisex Sizing
50% cotton, 50% polyester
Pre-shrunk
Soft and comfortable feel
Choose Size
SMALL
MEDIUM
LARGE
XLARGE
2XLARGE
3XLARGE
4XLARGE
FREE Standard Shipping on Orders $55+
This item may take up to 15 business days for delivery
This item ships separately from other Shop Betches products
This item is made-to-order and cannot be returned or exchanged
Unisex Sizing
50% cotton, 50% polyester
Pre-shrunk